MUHAMMAD ATIF KHAN
NAME:
Muhammad Atif Khan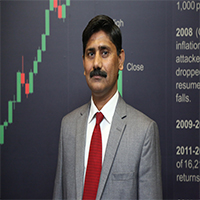 Father's Name:
Muhammad Arif Khan
Date of Birth:
5th September, 1974.
Qualification :
B.A, Registered Member of Institute of Capital Name Market
Present Position :
DIRECTOR
M/S Zahid Latif Khan Securities (Pvt)Ltd.
(TEC holder Islamabad Stock Exchange Limited)
Experience:
Wide-ranging experience of the stock brokerage business spanning over a period of more than 10 years.
During my association with the securities industry, I have gained extensive hands on familiarity with various multi-faceted operational aspects such as Initial Public Offerings, Risk Management Operations, Customer Account Relationships, Order Executions and Clearing & Settlement functions.
Office Address:
Office#23 Ground Floor Al-Amin Plaza Mall Road Rawalpindi Cantt.
Telephones:
(Office) +92-51-5701150-57